Looking forward to the next maze? We will be back to our regular schedule soon. In the meantime,
Contact
us to be put onto the newsletter list.
Broomball 2010 Edition
Published 2010-03-22
Created by Shannan Heinitz
Edited by Shannan Heinitz
Best printed on A4

Will the hare ever learn? Hey turtle, don't turn your back or the lizard will cross the finish line first!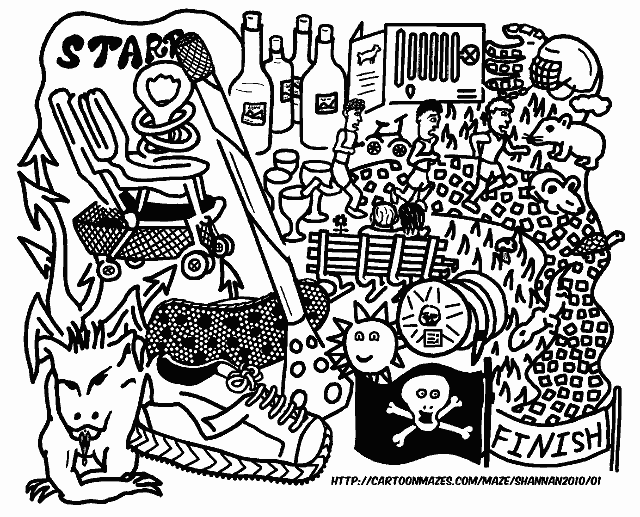 Beware, this might not be the same maze you saw yesterday!